The company GK-Elektro is one of the leading contractors in the electrical sector in Poland. Our company with its experts remains focused on the needs of each individual Customer delivering services referred to electrical and teletechnical installations.
EXPERTS WITH EXPIERENCE
The most valuable asset of every company are its human resources. Professionalism of our team makes Customer service on the highest level feasible, effectiveness and quality of actions being our upmost priority. Since the beginning we have been facing challenging tasks, from the design stage on up to the delivery of the project to growing numbers of increasingly demanding Customers. We perfectly understand the importance of flexibility, fluent execution of works and full cost forecast.
CUSTOMIZED OFFER
Referring to the above statement we are able to create for every Customer a well-tailored, high quality offer and based on our experience successfully optimising labour costs.
Many people support the view that the only thing that matters in business is profit. Doubtlessly it's a significant element, however what counts too are the Partner's trust, quality and good manners of the cooperation. Hence, if you are searching for a reliable Partner whom can be trusted we kindly invite you to a cooperation. Together we will perform all tasks within the available budget and set timelines.
We hope that our offer will lead to establishing a long-term business/ commercial relation between our companies, satisfying for both Parties who respect their time and who look for best quality services for a competitive price.
CERTIFICATES AND ACCREDITATIONS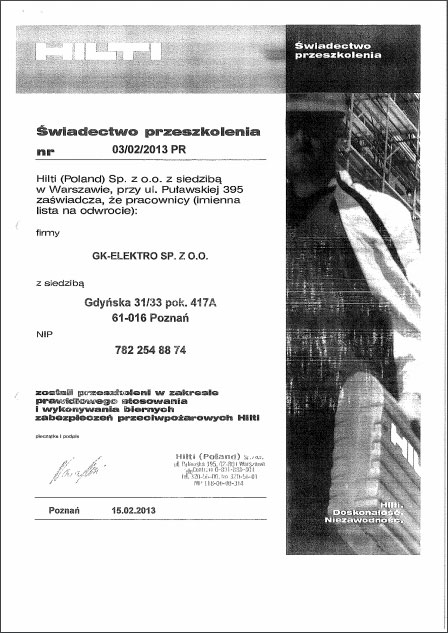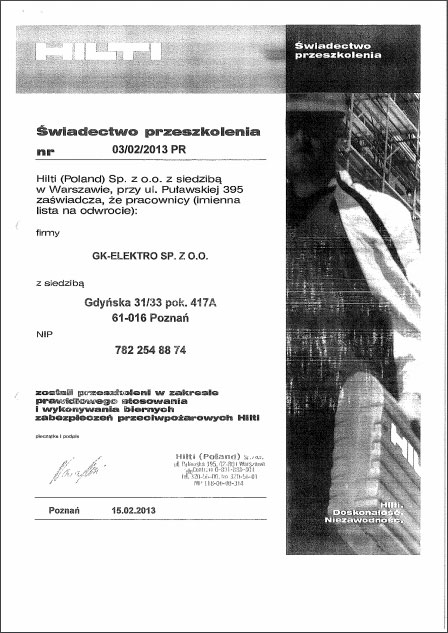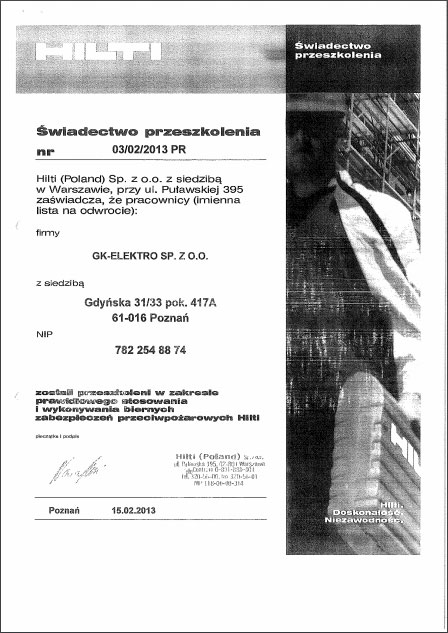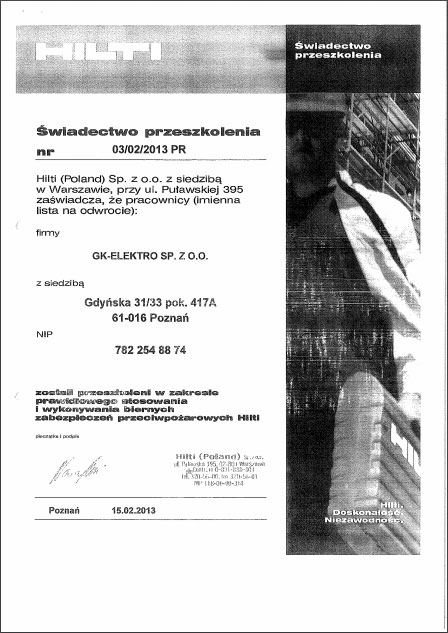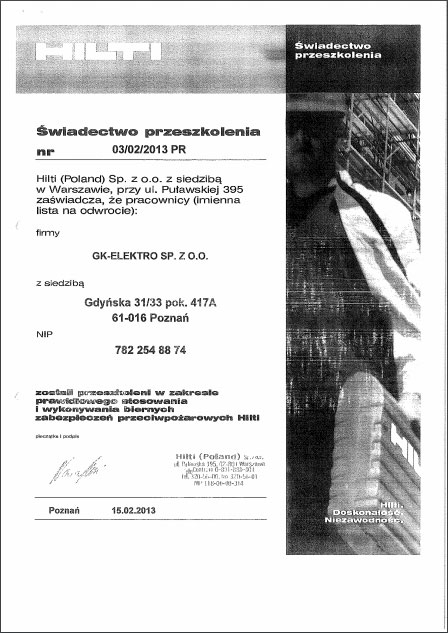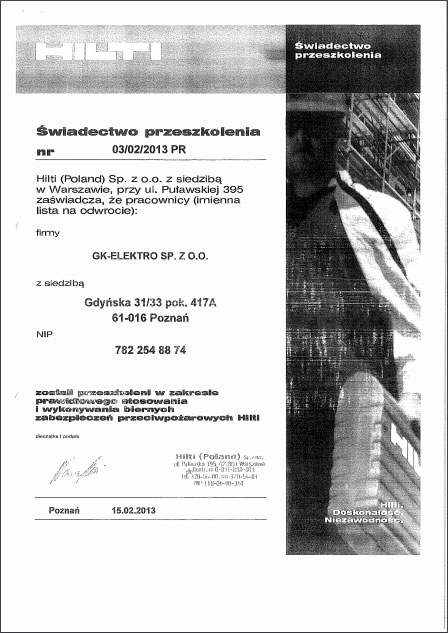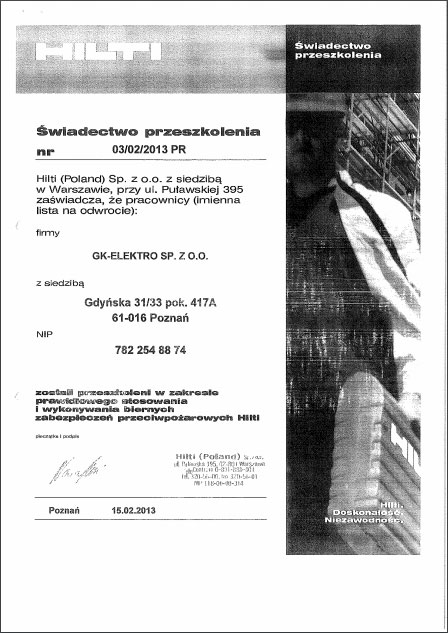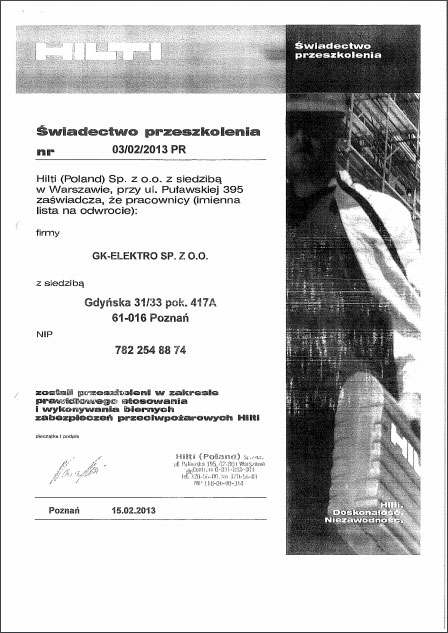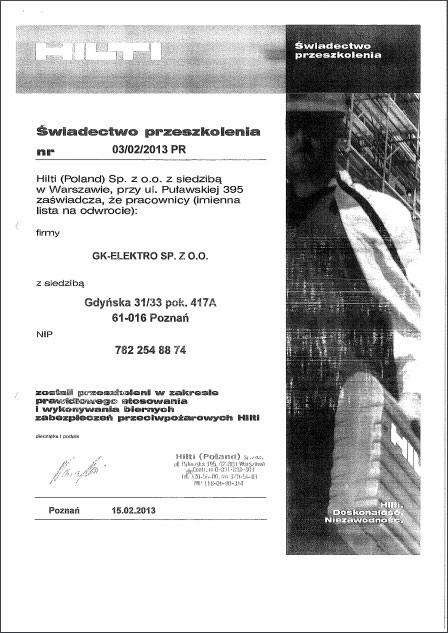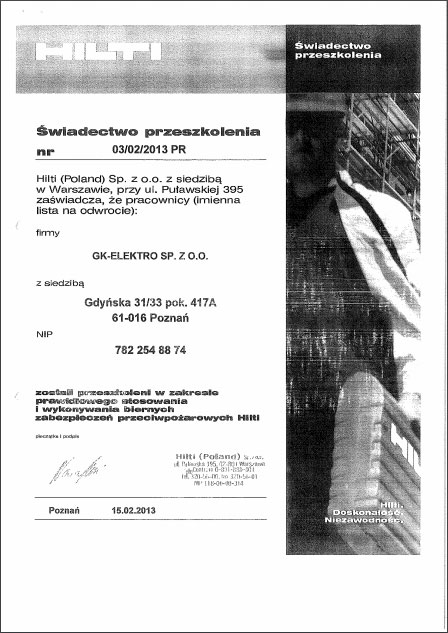 WE MEET THE EXPECTATIONS
Market overfilled with low budget solutions does not give the feeling of security and stability while delivering the investment works. Since several years we have been struggling against unproven trends, the mainstream approach and groundless cost cutting. We tackle every project reasonably, supporting first of all the quality, reliability and carefully elaborated solutions based on best knowledge, experience and qualifications.